Pellet Hormone Therapy as a delivery system for bioidentical hormone replacement therapy (BHRT) have been proven to be safe and effective. In fact, it most closely mirrors what your body does naturally by providing the same steady, around-the-clock, low dosages the body once created. You won't have to change patches, rub on creams, or remember to take a pill. And you won't experience shifts and drops in blood levels as with other methods.
Our patients frequently praise the enhanced quality of life they're experiencing with Pellet BHRT. Weight loss, improved libido and sex drive, better sleep, and greater mental acuity are just a few of the benefits patients report to us.
In recent years, pellet hormone therapy has become an increasingly popular option for both men and women who want to look and feel younger and improve overall well being. So how do you know if pellet therapy is right for you? Here we will explain the benefits of this innovative treatment method, so you can gain the insight you need to make an informed choice and take the next step toward wellness.
What Are Hormone Pellets?
Pellets are tiny, custom-compounded hormone therapies that address symptoms that stem from hormonal imbalances. The Pellet method can help keep patient's hormone levels consistent throughout the day. The pellet therapy that we use here at Dr. Casad's office consist of hormones that are bioidentical to those found in the human body. And by "bioidentical", we mean that the chemical structure is the same as the hormones produced by our body. Our approach to BHRT using pellets may help to prevent unwanted side effects.
Hormone replacement therapy has been used for almost a century to provide relief from hormone-related symptoms and improve quality of life. During that time, both the medications and the administration methods used to deliver them have evolved to better meet the needs of patients. For many, hormone pellets are the most exciting method to date.
Pellet hormone therapy administers hormones via small pellets implanted under the skin, typically in your hip or lower abdominal wall. These pellets measure only 3mm by 9mm—about the size of a grain of rice—and contain custom hormone preparations that are gradually metabolized by your body over the course of three to six months. How many pellets you need and how often they need to be replaced depends on your personal symptoms and hormone levels. Implantation is performed right in our office, usually under local anesthesia, and is painless for most patients. Pellets do not have to be removed, as they dissolve in your body over time.
The History of Pellet Hormone Therapy
Did you know that hormone replacement using pellet implants has been around for more than 70 years? Bioidentical pellet therapy was originally developed in Europe during the 1930s. It proved an excellent treatment for hormone deficiencies, especially in menopause. The highly-respected pioneer of Endocrinology, Dr. Robert B. Greenblatt, learned about this method and introduced it to his U.S. colleagues in 1939. Today, practitioners use pellet implants to restore hormonal balance in men and women of all ages. Best of all they are natural, safe, and effective. Numerous scientists have published positive research on the benefits of this therapy in authoritative international journals for decades.
What are the Benefits of Pellet Hormone Therapy?
Ease of Use: Unlike other hormone administration methods, pellet hormone therapy does not require you to remember to take medication on a daily or weekly basis. Instead, hormone pellets require only a short outpatient procedure 2-4 times a year.
Steady Dosage: Pellets Hormone Therapy is designed to deliver a steady, and predictable dose of hormones over the course of several months. This helps you avoid the noticeable peaks and valleys caused by some other administration methods and may help you feel better more consistently.
Better Adherence: Methods like pills, patches, creams, gels, and injections may produce good results, they only work if you remember to take them, and even a small deviation from your dosing schedule could compromise your results. Hormone pellets eliminate this risk, potentially allowing you to experience greater therapeutic benefits.
1. Right Amount of Hormones
Creams, pills and patches all deliver hormones, but Pellet delivery system is more consistent and ongoing as the body requires it. You don't have to worry about taking a pill, or a patch falling off, or other factors that make creams, pills, and patches a less reliable way to deliver hormones. Pellets remain the only delivery system that provides steady blood serum levels over a long period of time.
2. Simple Safe Pellet Insertion
Once inserted, a steady, low dose of natural hormone flows directly into the bloodstream whenever the body needs it. This gives your body the ability to control the release of the hormone just as it did when the ovaries and testicles were working normally. Our method utilizes lab testing and symptom assessment to prescribe the precise doses of hormones, specifically for your needs.
3. Promote and Preserve Bone Density
As we age and our hormone levels shift dramatically, maintaining normal bone density becomes critical to good health. Fluctuating levels of estrogen and testosterone decrease bone strength and increase the chance of fractures. Women who undergo premature surgical menopause also remain at greater risk of developing osteoporosis, making it critical to check their hormone levels, as demonstrated by the four-fold increase in bone density.
Who Is a Candidate for Pellet Hormone Replacement Therapy?
Virtually anyone who is a candidate for hormone replacement therapy is a candidate for pellets. However, this administration method may be particularly suitable for patients with busy lifestyles who want to avoid adding "take hormones" to their packed daily schedule. It may also be ideal for those who have trouble remembering to take daily medication. Patients who travel often especially find it more convenient.
Our expert practitioners start with proper testing and analysis of your hormone levels in addition to reviewing your medical history and symptoms. If you are a good fit for this method, we can begin therapy whenever you are ready. We use low dose bioidentical hormone pellet implants. This helps achieve the hormonal balance so important to overall health and well-being. This is the only BHRT proven to achieve around-the-clock physiologic hormone levels for months at a time.
Our patients frequently praise the enhanced quality of life they're experiencing with BHRT. Weight loss, improved libido and sex drive, better sleep, and greater mental acuity are just a few of the benefits patients report to us.
How Do I Start?
If you are thinking about starting hormone replacement pellet therapy or any other kind of BHRT, Dr. Casad and Nurse Practitioner Lang both have the training and experience necessary to provide the best possible treatment. They will address any concerns you have. We take the time to understand your symptoms, and offer comprehensive hormone testing to gain greater insight into your needs. They will then formulate a treatment plan that is customized for you. We also provide ongoing monitoring and guidance necessary to give you the results you're looking for.
Hormone fluctuations and imbalances can be disruptive and uncomfortable. But with the right care, you can find lasting relief from hormone-related symptoms.
MELISSA LANG, W.H.N.P., B.C.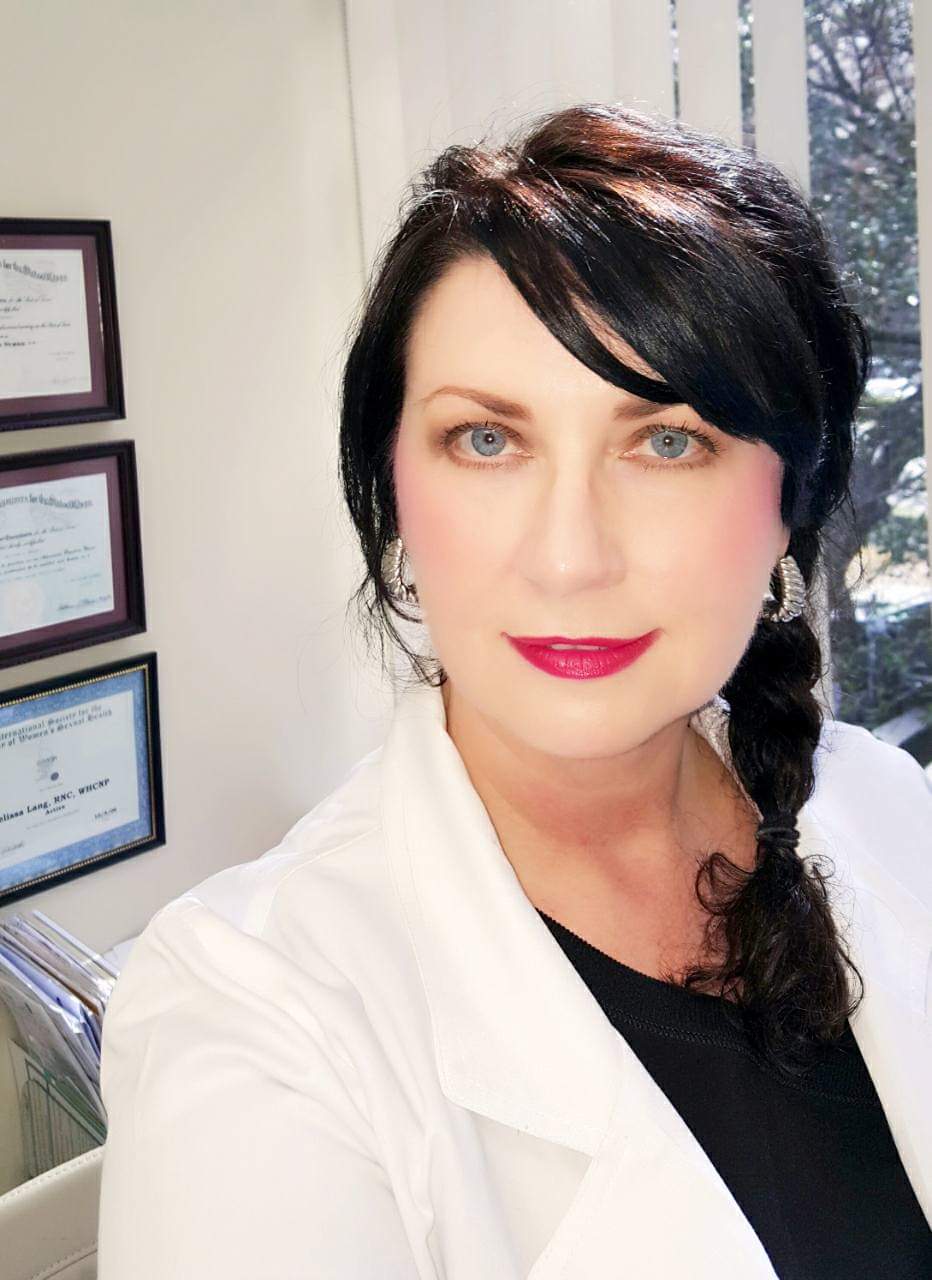 Our Nurse Practitioner, Melissa Lang, also sees BHRT patients, and has many years of experience helping patients with proper hormone balancing. She's an advocate for proactive wellness for both women and men and can help with your individualized needs.
Nurse Practitioner Lang focuses on individualized one-on-one patient care. With a deep knowledge of the problems and issues that both women and men experience, she is able to provide a profound understanding about the causes of your symptoms and the best way to address them. 
NP Lang makes the investment of time to get to know her patients, their concerns, symptoms, and history. Her approach is different than what you may be used to. She takes the time with her patients to listen to concerns and thoroughly investigate [based on actual lab results and symptoms] for solutions to the problems that will improve quality of life.
Melissa's Experience
Melissa is an experienced and dedicated Healthcare Nurse Practitioner, offering Functional Medicine and Bioidentical Hormone Replacement Therapy services through our office. Her initial education was completed at Grayson College in Denton. This gave her the opportunity to become a labor and delivery nurse in Tyler at Mother Francis Hospital. While serving in this capacity, a well-respected OB/GYN took notice of her special gifts with patients and helped arrange a full scholarship for her to advance her training through the Women's Healthcare Nurse Practitioner program at UT Southwestern in Dallas.
After completing her degree in 1997, she joined her respected mentor in his group practice. For the next sixteen years until his retirement in 2013, she worked under his supervision as she built her own practice of over 4,000 loyal patients who relied on her for gynecological care and wise counsel in multiple areas of women's health. 
Melissa Lang grew up in Fort Worth and after practicing in Colorado, returned home to Texas. She has now been working alongside Dr. Connie Casad in Dallas for several years, learning her protocols and gaining so much knowledge. Melissa realizes the importance and difference that Bioidentical Hormone Replacement Therapy can make for so many of her patients. At Dr. Casad's office, Melissa is able to use her compassion and expertise to help many others achieve a greatly improved quality of life. 
Free Phone Consultation with Our New Patient Coordinator
Our providers at Dr. Casad's office are devoted to understanding our patients' health concerns and symptoms.  We use scientific-based protocols to find the root cause of hormonal imbalances, thyroid dysfunction, nutritional deficiencies and more. We believe that spending quality, personalized time with each patient provides the necessary foundation to help you achieve optimal health and wellness. Our system incorporates provider consultation, comprehensive health assessment, and laboratory testing in a warm and caring environment.
Contact our New Patient Coordinator for a Free Phone Consultation. She can explain our protocols and fees in more detail, answer any questions or concerns you have, and explain how our approach can help with hormonal balance, anti-aging, and disease prevention, so that you can enjoy a vibrant and healthy life!
Please contact her directly at:
We are now available for calls from 9 am until 8:30 pm Monday through Thursday and 9 am to 5 pm on Friday.
You can also request a call back on Saturdays, just make a note of this in your inquiry form below.
Or Send Us A Message